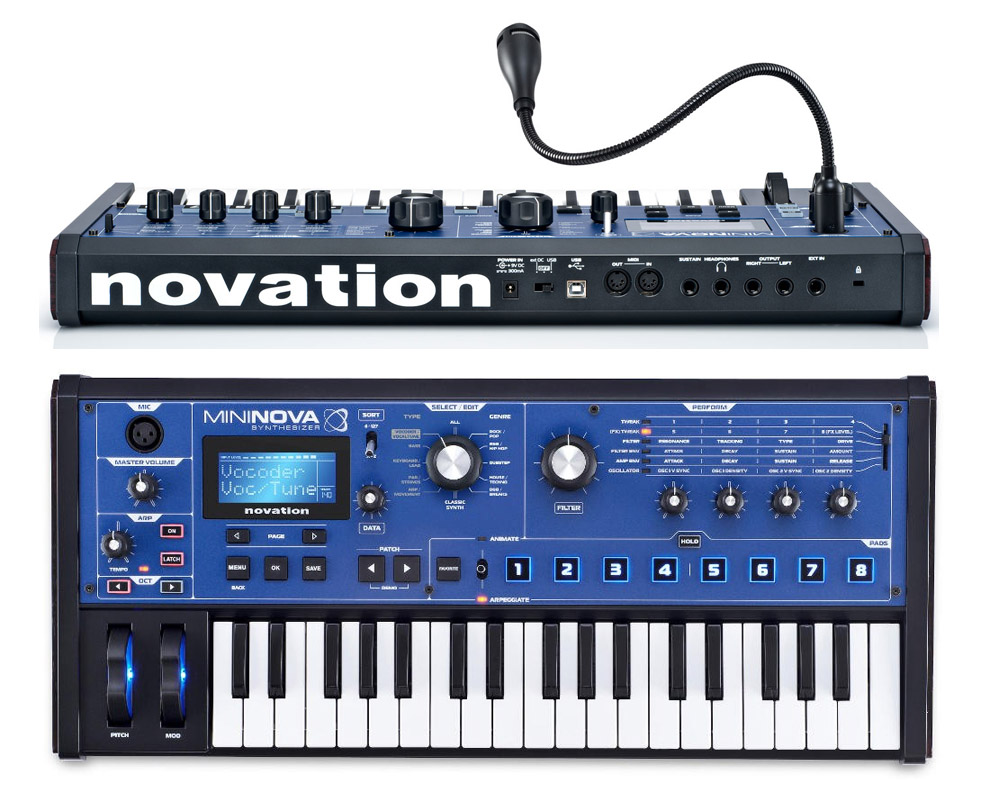 They say big things come in small packages. Whomever said that could not have been more right about the Novation MiniNova.
Features
First and foremost – the MiniNova comes well endowed with a whopping 256 preset sounds with space to save 128 sounds. That's a whopping 384 sounds you can have in your arsenal. The synth also comes with a 12 band vocoder, 3 LFO's, as well as an arpeggiator.
All of your presets are separated by categories which allows you to choose which sound you need more easily!
Experience
As soon as I plugged in the MiniNova I was excited to test it out as i've been looking at this synth for a while now. Naturally I went to the bass section first. I was surprised. Some of the tones were fun and some were a little dark, but they all sounded great. It was the same vibe as I went through all presets. My favorite one is the "PowaChor" setting in the Keyboard section. I will admit some of the tones were a tad-bit silly, but if used under the right circumstance could be the difference between a good song and a smash hit. They keys are smaller as well, which could be a disadvantage to those who have been hands. Nonetheless, the MiniNova is still a fantastic synth.
Highlights
Extremely Easy to Use
An almost endless amount of great sounds for you to choose from.
Options to Animate or Arpeggiate each sound
Below you can watch the New Jack Swing legend Teddy Riley rip the Vocoder on the MiniNova like no other.
For the Novation MiniNova's easy to use system, size, and sounds,  I have to rate this a 4.5 out of 5!
WANT MORE?
RSVP to our studio session: Subtractive Synthesis & Sound Design with Bass Station II today!